Palm Beach Gardens Personal Injury Lawyers
Providing Aggressive & Compassionate Representation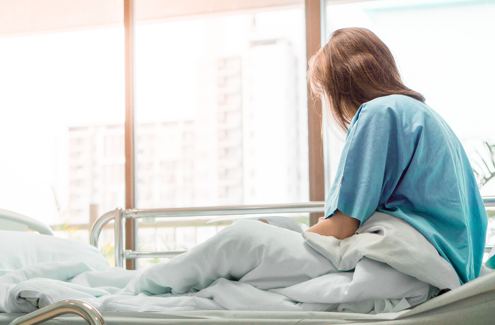 Filing a personal injury claim can feel overwhelming, especially when you are already focused on getting the proper medical care, taking time off work, and managing your everyday expenses. However, with the right legal team by your side, you can take the time you need to focus on your physical recovery while your attorney handles the legal details of your case.
At Smith, Ball, Báez & Prather, we represent clients in Palm Beach Gardens and throughout the surrounding areas in all types of personal injury matters. Whether you were involved in a serious motor vehicle accident, slipped and fell on someone else's property, or were harmed by a defective product, our team is here to help you fight for the fair compensation you deserve. We are known for preparing every case for trial, as well as our aggressive approach to maximizing our clients recoveries.
Find out how our team can help you get back on your feet after a serious accident or injury. Call 561-500-HELP or contact us online for a free consultation.
Types of Cases Our Personal Injury Team Handles
With decades of collective experience, our Palm Beach Gardens personal injury lawyers are well-versed in all types of serious injury and wrongful death cases. We understand the law, as well as how insurance companies and their defense teams work. Armed with this knowledge, we are prepared to aggressively litigate your case and fight for the full, fair compensation you are owed.
We have successfully recovered millions of dollars on behalf of our clients, providing them with the critical monetary resources they need to heal and move forward with their lives. Throughout the process, our clients receive highly compassionate, personalized attention and direct, one-on-one communication from their attorneys. We provide every individual case with the care and attention it needs and every client with the support and guidance they deserve.
What Is Considered a Personal Injury in Florida?
Under Florida personal injury law, a personal injury is one that arises from negligence, wrongful conduct, default, or breach of contract. To have grounds for a personal injury lawsuit, one must prove that they were harmed as a result of at least one of these factors and that the injury led to measurable, compensable damages.
The team at Smith, Ball, Báez & Prather handles personal injury and wrongful death cases involving:
These are just some types of injuries that may give rise to a personal injury claim. If you suffered any type of bodily injury due to the negligent or wrongful conduct of another, you could be entitled to financial compensation. We encourage you to reach out to our Palm Beach Gardens personal injury lawyers today to learn how we can help you fight for the justice you deserve.
Determining the Value of Your Personal Injury Claim
One of the most common questions we get regarding personal injury claims is how much a clients specific case is worth. While this is an understandable concern, the fact is, no attorney can provide an accurate guess as to how much your case might be worth without first reviewing all of the various details involved.
Many factors can affect the value of a personal injury claim, including but not limited to the:
Severity of the plaintiffs injury
Extent of the plaintiffs damages
Cost of necessary medical care
Value of the plaintiffs lost income and earnings
Reasonable value of the plaintiffs pain and suffering
Degree of fault (if any) the plaintiff had in causing the injurious event
Amount of time it took/will take for the plaintiff to recover physically
Our attorneys weigh these and other factors when determining how much a claim might be worth. We can provide more detailed and personalized information with a no-obligation consultation at absolutely no cost to you. Reach out to us today to learn more.
Schedule a Free Consultation with Our Team
When you need help getting back on your feet after a serious accident or injury, help is just a call away. Our Palm Beach Gardens personal injury lawyers are ready to answer your questions, address your concerns, and provide the information you need to move forward with your case. No matter how complex or challenging your situation may be, you can count on our team to provide you with a high level of personalized service, aggressive advocacy, and dedicated representation from start to finish.
We provide our legal services on a contingency fee basis, meaning you do not owe any upfront attorney fees or out-of-pocket litigation costs. Instead, we are paid via a percentage of your total recovery. If we do not secure a settlement or verdict on your behalf, you do not pay a dime.
Call us at 561-500-HELP or contact us online to schedule a complimentary case evaluation today.
Palm Beach Gardens Personal Injury FAQ
How long do I have to file a personal injury claim?
In Palm Beach Gardens, Florida, most personal injury claims have a two-year statute of limitations, which usually begins on the date of the accident in question. Once two years pass, you will essentially lose the ability to file a civil claim against any party that caused your injuries and damages. However, there are some civil injury claims that have a shorter statute of limitations. Also, some types of claims have special notice requirements. Because these time limitations can be complicated, you should act quickly. Talking to one of our attorneys sooner rather than later is always the best decision.
How can a personal injury lawyer help?
A personal injury lawyer can help with your case in many different ways. Most people who hire our team ask us to handle all steps of their claim, so they dont have to worry about those details themselves. You can do the same. Leave investigating your accident, collecting evidence, calculating damages, negotiating settlements, litigating in court, and much more up to us. We can also help answer those important initial questions about getting your car repaired and getting you compensation for your medical bills and lost wages.
When can I receive compensation for pain and suffering?
Florida law allows injured claimants to seek pain and suffering damages in most personal injury claims. Like any other form of compensation, though, these damages are not guaranteed. You will have to file a claim against the liable party or parties and prove that you have sustained a permanent injury to recover these types of damages.
How much does a personal injury lawyer cost?
At Smith, Ball, Báez & Prather, we offer contingency fee agreements for personal injury claims. This agreement states that we are not owed any attorney fees unless we win a clients case. Furthermore, the contingency fee is paid as a percentage of any settlement or award that we secure for a client.