Palm Beach Gardens Wrongful Death Attorneys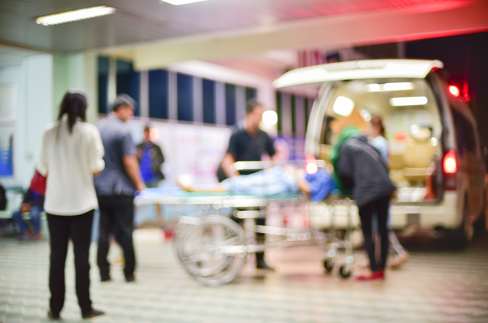 When a family member passes away, its an emotional and challenging time for everyone. However, when your loved one died because of someone else's reckless behavior, negligence, or intentional acts, its understandable that you may be angry. Many clients come to us after a loved one is killed to find out their legal options. While filing a wrongful death lawsuit wont bring your loved one back, it may help with the unexpected financial strain youre suddenly facing. If you need assistance after a family member was killed, contact a Palm Beach Gardens wrongful death lawyer right away.
At Smith, Ball, Báez & Prather Injury Lawyers, our Palm Beach Gardens personal injury attorneys are here to help. We understand what a traumatic time this is for you and your family. We will do our best to help build a strong case and fight for the compensation your family deserves.
On This Page:
Ready to begin pursuing justice on behalf of your loved one? Call 561-500-HELP to get started, or contact us online.
Who has the Right to File a Wrongful Death Lawsuit in Florida?
Florida has strict laws on who can bring a wrongful death lawsuit on behalf of the family. While you might be the deceased's spouse or child, only the personal representative of the estate can file the lawsuit. The personal representative is someone that the deceased named in their will or trust to handle probate and distribution of their assets.
Dont despair, though, as the personal representative is just the one who files. It does not mean they will get any monies recovered. The money recovered in a wrongful death lawsuit would go to the victims spouse, children, parents, dependents, etc.
Types of Damages Recoverable in Wrongful Death Cases
Florida allows for the recovery of various types of damages in a wrongful death case. Some of the most common ones include:
Lost support and services, including future losses until the survivors death;
Loss of companionship, instruction, and guidance;
Your mental pain and suffering;
Lost benefits, wages, and the increased value of the estate had the deceased still lived;
Funeral and burial costs.
Wrongful death cases are about the survivors pain and suffering, not what the deceased went through before they passed away. There is a secondary claim called a survival action that allows the personal representative to file a lawsuit to collect for damages the victim could've pursued themselves. Damages in a survival action include:
Medical expenses;
Lost wages;
Physical damages; and
Pain and suffering.
Like a wrongful death claim, the personal representative is the one who brings the survival action. Any recovery in a survival action would be distributed to the estates beneficiaries, subject to intestate laws. Intestate laws determine how assets are divided when someone dies without a will or trust in place.
Contact a Palm Beach Gardens Wrongful Death Lawyer
Pursuing a wrongful death claim is complicated. If you believe your family might have a valid case, its imperative to speak with an experienced attorney first. As this is understandably stressful and emotional for your family, its better to retain a lawyer who can navigate the legal systems challenges. While no amount of compensation can bring your loved one back, let us help you hold the negligent party responsible.
Whether you lost your loved one in a Palm Beach Gardens car accident or to some other act of negligence, we can help. Contact Smith, Ball, Báez & Prather Injury Lawyers today to schedule an initial consultation.
Palm Beach Gardens Wrongful Death FAQ
How are wrongful death settlements divided?
Any proceeds won through a wrongful death claim will be used to benefit the deceased's estate and the legal survivors. Compensation for funeral expenses, medical bills and lost of net accumulations is usually paid to the estate. On the other hand, damages related to the family's pain and suffering is typically awarded to the survivors directly.
How long do you have to file a wrongful death claim in Florida?
In general, Florida has a fairly brief two-year statute of limitations for wrongful death claims. In some instances, the date is calculated from the date of injury, not the date of death. Two years can move by quickly when you are grieving the loss of a loved one. We encourage you to speak with our wrongful death lawyers soon, so you dont lose track of time and lose the right to achieve justice and compensation for the loss of your loved one.
How can an attorney help with a wrongful death suit?
A wrongful death attorney can help by handling all legal aspects of the claim. However, many people who have hired our law firm for a wrongful death claim will say that the best benefit we gave them was peace of mind. With us leading the way, they felt confident that their loved ones memory would be honored and the negligent party that took them away too soon would be held accountable.