OSHA Penalizes Florida Company Responsible for Wrongful Deaths of Workers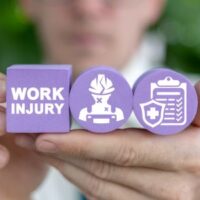 It was a day many in Florida will never forget: A $153-million bridge expansion project on I-95 in Fort Lauderdale that went terribly wrong last December, and set off a chain reaction. Suddenly the project's crane sank forward, sending carpenters tumbling onto the pavement  below. Sadly, as a result of negligence exhibited by this contractor company, one carpenter was killed and the other suffered a severe leg injury.
Last month (July), the U.S. Occupational Safety and Health Administration (OSHA) cited The de Moya Group over the fatal Florida highway crane accident, accusing the contractor of violating a number of standards, and finding that these violations ultimately led to the accident, including the "cardinal rule" of crane safety: ensuring that the ground was stable enough for the crane's operation. In addition to a serious ground stability hazard, OSHA also charged the group with exposing employees to the hazard of being struck by the crane load by operating it with a modified swing control, as well as failing to inspect the crane monthly, as is required. In addition to these victims' families pursuing their own claims, OSHA itself is proposing a penalty of close to $60,000 against the company as a result.
How OSHA's Process Works & Its Importance
When it comes to violations cited by OSHA, repeat, willful, or failure-to-abate violations like the ones cited in this case are costlier and more severe than the lower level "serious" violations. As a result, contractors will frequently fight back against these findings as hard as possible, claiming that the results of their own preliminary investigations are inconsistent with what OSHA has found in the case. This warrants victims and their families working with strong representation when they bring litigation after a loved one is harmed or killed, especially since the victims' cases are bolstered by OSHA itself, and all related information is available on its website, without requiring a Freedom of Information Act Request. OSHA's report is often the most detailed public account of the workplace accident available.
This also includes testimony from employees, which plays an important role in any appeals made. In fact, if an employer company appeals to the commission, workers can even formally participate in the case by electing party status and engaging in enforcement, negotiation, and settlement actions, forcing employers to reveal facts about the violations and incidents in question.
Have You Been Hurt on the Job? Contact Our Florida Injury Attorneys Immediately
If you or a loved one has suffered a catastrophic injury or death as a result of employer negligence here in Florida, it is imperative that you speak with a Florida personal injury attorney right away in order to ensure that your rights are protected. Smith, Ball, Baez & Prather is here to help: Contact our firm today to set up a consultation and find out more.
Source:
enr.com/articles/56878-after-deadly-florida-crane-mishap-a-lengthy-penalty-appeal-is-likely