Wrongful Death in Florida Amusement Parks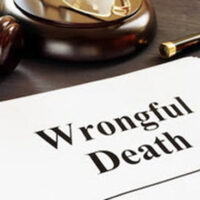 The link between Florida amusement park rides and wrongful death – especially for the young people who ride them – has come to light this summer, as summer season is the time when so many individuals and families choose to visit these parks.
One six-year-old boy is currently home recovering from serious injuries – and nearly died – after recently falling from the "Galaxy Spin" coaster at the Fun Spot amusement park in Kissimmee, Florida, where he suffered traumatic injuries on the ground, 20 feet under the coaster's track. Sadly, these types of accidents are not uncommon: Last year, one teenager died after slipping out of his safety bar and falling from the Florida park ride. These accidents have highlighted the potential negligence exhibited by some Florida amusement parks and the danger they often place the public in. There is no reason that a six-year-old child should come out of a ride going that fast, at that height.
Lack of U.S. Regulation
One of the big concerns is that there is currently no federal agency that regulates all amusement parks in the US. While most Americans assume that an agency like the Consumer Product Safety Commission is in charge, in fact, they have no involvement at all.
In addition, most of the rides in these parks aren't made here – they are made overseas, under a different set of standards and guidelines – and there is no one set of U.S. regulations that applies. In Florida, after one wrongful death in connection with these park rides, the Florida legislature passed the Tyre Sampson Act, which provided some rules and regulations for these parks and their inspections, however, it also limited the public's ability to obtain information related to these parks and incidents.
Work with the Best Florida Injury & Wrongful Death Attorneys
As a result, when something goes wrong, families have to work with an injury and wrongful death attorney in order to obtain findings on a particular ride. Information frequently sought, which the public has a right to, includes when the ride was last tested, operated, had maintenance performed on it, any history of incidents involving the ride, where it was made, whether it has a double restraint system, its serial number, and more.
All of this makes it extremely difficult for the general public to be aware of what is going on, and whether a particular ride is safe, especially for children. If you or a loved one has experienced a wrongful death linked to an amusement park, contact the Florida wrongful death attorneys of Smith, Ball, Baez & Prather today to set up a free consultation and find out more about our services – we have offices in, Palm Beach County, and the Treasure Coast.
Source:
klfy.com/local/lafayette-parish/attorney-explains-why-amusement-park-accidents-continue-after-carencro-6-year-old-falls-from-roller-coaster/