Attorney Nelson Báez Becomes A Partner In Smith, Ball, Báez & Prather Injury Lawyers
Scott B. Smith and Marci Ball are pleased to announce that Nelson Báez has become a partner at Smith, Ball, Báez & Prather Injury Lawyers. The longtime colleagues, who first met in high school 32 years ago, formed Smith, Ball, Báez & Prather Injury Lawyers in December 2020. With the promotion of Nelson Báez to partner, the personal injury firm has changed its name to Smith, Ball, Báez & Prather Injury Lawyers.
Báez, a graduate of the University of Central Florida (2006) and Stetson College of Law (2009), began his legal career as a prosecutor in Palm Beach County in 2009. In 2013, Báez joined a large personal injury law firm in West Palm Beach. He focused his practice on assisting clients and their families in obtaining compensation for injuries caused by others' negligence. He represents clients in various areas within personal injury law, including motor vehicle accidents, wrongful death, negligent security, slip-and-fall accidents, product liability, and medical malpractice.
Since 2018, Nelson has been recognized by Super Lawyers as a Rising Star. This designation is limited to no more than 2.5% of attorneys in Florida.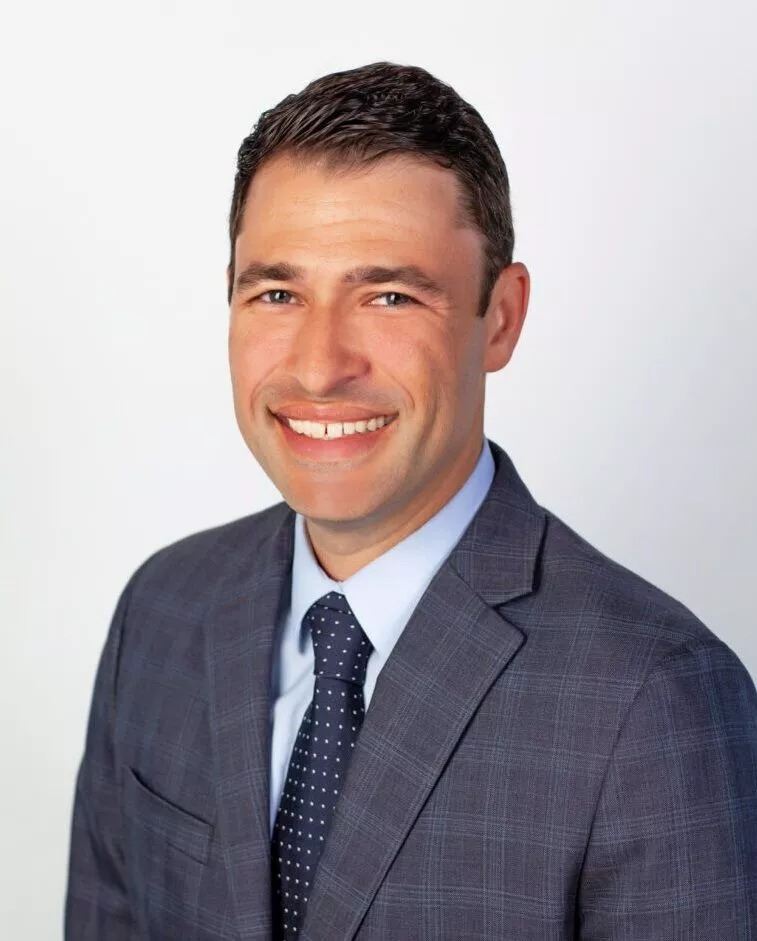 In 2016, the National Trial Lawyers Association named Báez a Top 40 Under 40 Civil Trial Attorney. In addition, as a prosecutor, Báez earned the Distinguished Service Award for Prosecution from the Traffic Safety Committee of Palm Beach (2012), the County Court Prosecutor of the Year (2011), He currently serves on the Board of the Palm Beach County Justice Association and is a past president of the Palm Beach County Hispanic Bar Association. In February 2021 Báez obtained one of the first successful, post-pandemic Plaintiff's jury verdicts in Palm Beach County
Smith, Ball, and Báez have all worked together in the past, with Ball and Báez trying two cases together and Smith and Báez working on cases together at their previous law firm. "I'm thrilled to become partners with Scott and Marci," enthuses Báez. "I value them as attorneys and people, We share many of the same values in terms of how to best represent our clients and ensure that we help them through a difficult time in their lives. Hopefully, our hard work on their behalf makes a terrible experience better for them. I look forward to a long partnership with Scott and Marci as we serve our clients in Florida for many years to come."
"Marci and I are delighted to welcome Nelson as a partner," says Smith. "Having worked with him in the past, it's a perfect alignment with our philosophy and approach to personal injury law and our commitment to our clients. Nelson's integrity, intelligence, knowledge, and experience are an asset to our firm, as we represent our clients in Florida. We can't wait to see what the future holds for Smith, Ball, Báez & Prather Injury Lawyers."
About Smith, Ball, Báez & Prather Injury Lawyers
Smith, Ball, Báez & Prather Injury Lawyers is a Florida legal practice handling the full range of personal injury matters affecting individuals and families, from car accidents to wrongful death. We take our clients' well-being very seriously at Smith, Ball, Báez & Prather Injury Lawyers. We are determined to provide the best possible representation and obtain the best possible outcome in every case. This means that in the office, you'll find approachable legal professionals genuinely concerned with understanding and meeting your needs. But when it comes to litigating your personal injury claim, you'll have tenacious, aggressive lawyers fighting for your rights and interests. This combination distinguishes SmithBall & Báez Injury Lawyers among personal injury lawyers.
Smith, Ball, Báez & Prather Injury Lawyers is an English, Spanish and Portuguese-speaking legal practice available 24/7 to talk about your case and answer your questions.